In our last article, we shared three IT support services we offer that can add value to or serve as your primary IT infrastructure: cloud migration support services, IT support services for remote work, and IT support services for office moves. Here are four more that can keep you running efficiently, scalably, smartly, and compliantly. 
4. Hardware Lifecycle Planning…Because Hardware Has a Life, Too.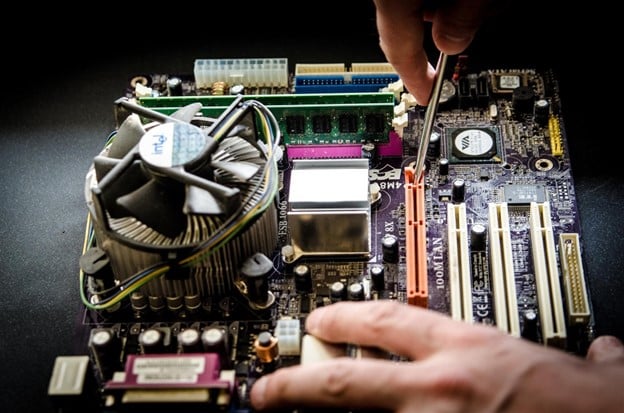 IT support services should include a plan for investments in hardware that take into consideration future needs; otherwise, businesses may end up spending money they don't need to spend (or money they need to spend elsewhere). A partner like ITque offers IT services and solutions in which we assess a client's existing IT infrastructure and also determine future needs based on business goals. 
We develop hardware lifecycle plans that prepare our clients for what comes next, as a company's ultimate success depends on a solid game plan for future growth. And future growth must include a plan for how your IT infrastructure can support that growth. 
We evaluate the best course of action in terms of either buying or leasing hardware, as either can be a viable option. Our industry experts dig into business requirements, financial considerations, and all factors that can help us identify the right option. Then, we work with you on deployment, installation, maintenance, tech support, and in recommending upgrades as needed.
5. Hit the Refresh Button on Infrastructure Design & Refresh Services With ITque.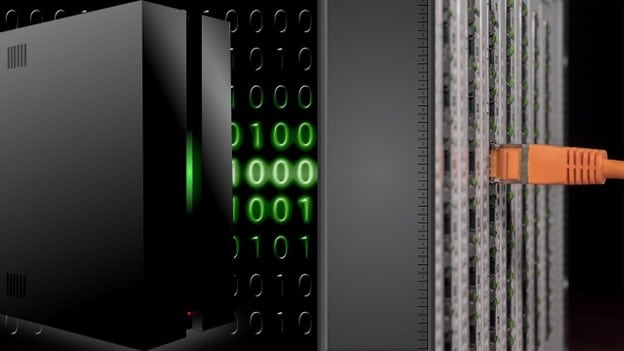 A trusted IT service company like ITque can design a customized data center and network infrastructure that optimizes your servers, data storage and configuration for speed, stability and scalability. As with our other IT support and services, we scale our infrastructure designs for future needs and growth. 
We also know how to guide you in capitalizing on virtualization technology solutions that allow your hardware to work as hard and efficiently as it should – and with less maintenance. 
6. Hands Down, ITque Offers the Smartest Smart and Remote Hands. 
If your business is using off-site or co-located solutions for your data center, then you need remote or smart hands teams with which you can partner, like those at ITque. If a crisis occurs, on demand remote hands enable a business to collaborate with the remote team in handling basic troubleshooting, routine maintenance, rebooting services and additional tasks that can be done remotely. As they are paid on an as-needed basis for specific tasks, remote hands offer the advantage of lower costs when compared to full-time employees. 
When more complicated functions are needed, smart hands are the way to go. Smart hands are usually billed hourly and offer services like receiving and deploying new hardware, as well as repairing or replacing faulty equipment like power supplies and storage drives. Whatever hands you play (or pay), these two types of IT support services can be ready at a moment's notice to help you affordably address and resolve emergency situations at your data centers. 
7. CCPA Compliance Is Not a Choice – It's a Requirement. ITque Can Help With CCPA IT Compliance Services.
The California Consumer Privacy Act of 2018 was an upgrade in consumers' privacy rights, but many businesses are unaware of what it means and how to stay compliant. Protecting consumers' personal information is a big deal – and an area you cannot afford to take lightly. 
What you may not know is that ITque is an IT support service company that can manage your company's compliance and privacy policies without you needing to handle something you may know very little about. Just remember: as soon as a consumer's personal information is gathered, they have a right to know exactly what information is being captured and what is being done with it. 
As with anything related to technology, data regulations evolve over time, and businesses need to keep abreast of them – or outsource this critical area to a trusted partner that does. At ITque, we have the specialized knowledge to provide continuous guidance and consulting on compliance policies, procedures, solutions and products that will keep your business compliant. 
At ITque, IT Is Part of Our DNA. It's Even Embedded in Our Name.
When you need helping hands, ITque offers comprehensive IT services that will take your IT infrastructure to new heights, whether that's in the cloud, in some remote city or far away land, or simply to an office across town. ITque is a boutique-like IT support services provider based in Silicon Valley, offering guidance on everything you need to feel secure about your IT functions.  Serving the San Francisco Bay Area; greater Los Angeles area and Orange County; and Dallas-Ft. Worth, we provide our services with a collaborative communication style and a security first approach. We'd like to help make your company best-in-class from an IT perspective, and we know you'll be pleasantly surprised by how affordably and efficiently we can do that.